Internal Google emails proves that Google is a political manipulator
Posted on Saturday 29 June 2019, - - NEWS - Permalink
SHARE ON SOCIAL MEDIA:
Internal Google emails proves that Google is a political manipulator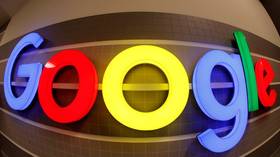 An embarrassing new leak shows Google employees discussing disabling features for YouTube creators they describe as 'Nazis,' even as the company denied allegations of political bias based on earlier leaked documents.
In an email published on Tuesday by the conservative watchdog Project Veritas, one member of the Google transparency and ethics team, identified only as Liam, tells others that Prager University, Jordan Peterson and Ben Shapiro are "Nazis using the dog whistles you mention."
"I can receive these recommendations regardless of the content of what I'm looking at, and I have recorded thousands of internet users sharing the same experience," Liam continues. "I don't think correctly identifying far-right content is beyond our capabilities. But if it is, why not go with Meredith's suggestion of disabling the suggestions feature? This could be a significant step in terms of user trust."
Those named in the email reacted swiftly and with umbrage at being described as Nazis. Prager University pointed out that their founder is Jewish and has spoken against "anti-Semitism, the Holocaust, Hitler, etc." So did Shapiro, tweeting that he "militantly hate[s] white supremacy."
Dennis Prager is a Jew.

Ben Shapiro is a Jew.

Both have spoken extensively against anti-Semitism, the Holocaust, Hitler, etc.

Yet a Google employee claims they are Nazis in order to justify suppressing conservative content?

Nice try, @Google.
SHARE ON SOCIAL MEDIA:
No attachment
---
---