FEDS INVESTIGATE APPLE OVER SLOWDOWN OF DEVICES TO PREVENT LITHIUM ION BATTERY EXPLOSIONS
Posted on Tuesday 30 January 2018, - - updated on 27/11/18 - NEWS - Permalink
SHARE ON SOCIAL MEDIA:
FEDS INVESTIGATE APPLE OVER SLOWDOWN OF DEVICES TO PREVENT LITHIUM ION BATTERY EXPLOSIONS
U.S. Probes Apple Over Updates That Slow Older iPhones
By
Tom Schoenberg
and
Matt Robinson
Apple said in December a software update affected some phones

Company cut price of replacement batteries after complaints
The U.S. Department of Justice and the Securities and Exchange Commission are investigating whether Apple Inc. violated securities laws concerning its disclosures about a software update that slowed older iPhone models, according to people familiar with the matter.
The government has requested information from the company, according to the people, who asked not to be named because the probe is private. The inquiry is in early stages, they cautioned, and it's too soon to conclude any enforcement will follow.
A spokesman for the SEC declined to comment. An Apple spokeswoman didn't immediately respond to a request for comment. Shares of the company fell 1.3 percent to $165.87 in early afternoon trading in New York.
The news comes as Apple shares have been under pressure on concern about weaker-then-expected iPhone X sales ahead of its earnings report on Thursday.
Several weeks ago, the company admitted to slowing down the performance of older iPhones models to make their batteries last longer. Apple released a software update early in 2017 that throttled older iPhones, but didn't specify that the action slowed the devices. In December, Apple apologized for not clearly communicating this information and vowed to release another update to mitigate the concern.
The slowdowns only occur when the iPhone's battery reaches a certain, unspecified point of low health and can be fixed if a user replaces the old battery with a new one. As part of its public apology, Apple cut the prices of battery replacements in its stores to $29, a $50 discount.
Apple plans to release an iPhone software update, called iOS 11.3, in the spring with new features that allow users to monitor the health of their batteries and protect against slowdowns. If consumers turn off the throttling, older iPhones will be more prone to randomly rebooting, Apple has said. The system affects iPhone 7 models and older, but not the iPhone 8 and iPhone X, according to the company.
After apologizing to customers in December, Apple was sued by consumer advocacy groups and individual iPhone users in a global backlash. U.S. government officials, including Senator John Thune have also questioned Apple about the slowdowns.
The situation is a self-inflicted black eye on the company, based in Cupertino, California. The company has been wrestling with some other software-related issues, including processor vulnerabilities that have affected other technology companies and a login flaw that allows intruders to access files on Mac computers without a passcode. Apple is delaying some key iPhone and Mac software features planned for release this year to focus on quality improvements, Bloomberg News reported earlier today.
— With assistance by Mark Gurman
Apple says it's not to blame for a spate of iPhones apparently catching fire. The Shanghai Consumer Council, a watchdog group in China, reported last week ...

https://www.cnet.com/news/apple-blames-iphone-battery-fires-on...
Best Buy issued a recall notice for 5,100 MacBook Pro replacement batteries.

ibtimes.com/apple-macbook-pro-battery-recall-extreme-...
This is what an iPhone 5s looks like when its battery catches fire ... an iPhone catching fire or ... because of "all" the battery issues that Apple has ...

https://9to5mac.com/2014/02/22/this-is-what-an-iphone-5s-look...
When I returned from vacation I found the battery in my son's MacBook Pro had bulged from a flat wafer into a little hamburger-shaped aluminum sandwich.
https://discussions.apple.com/thread/4206440?start=0&tstart=0
Apple is investigating a claim that its iPhone 7 overheated, caught fire, and destroyed an owner's car. An Australian man left his iPhone 7 in his car while he was ... fortune.com/2016/10/21/apple-iphone-7-explodes/
The FAA and Apple are investigating after a ... FAA Investigating After iPhone Catches Fire Mid ... Experts say the cause could be the phone's lithium battery ...

https://www.nbcnews.com/tech/tech-news/apple-faa-investigating-af...
Another newly shipped Apple iPhone 7 caught fire and destroyed a car in what looks similar to the same type of battery fires that forced a worldwide recall of all ...
breitbart.com/california/2016/10/21/2nd-fire-apple-ipho...
Apple's laptop batteries are once again feeling heat after one MacBook owner's laptop caught fire, apparently stemming from the battery. ...

https://www.macrumors.com/2007/03/12/macbook-battery-fire/
Apple is investigating a number of reports that iPhones have started to overheat, explode or catch fire, following issues with the lithium-ion battery inside the ...

https://www.express.co.uk/life-style/science-technology/719587/Appl...
In conjunction with the United States Consumer Product Safety Commission (CPSC), Dell and Apple Computer announced large recalls of laptop batteries in the summer of ...

https://computer.howstuffworks.com/dell-battery-fire.htm
Apple said external factors were the likely cause of iPhone 6 battery fires detailed in a Chinese consumer protection report. fortune.com/2016/12/07/apple-iphone-6-battery-fire-ch...
A burning and smoking iPhone battery forced the evacuation of an Apple store in Zurich, Switzerland on Tuesday.

money.cnn.com/2018/01/09/technology/apple-iphone-batter...
An iPhone 7 exploded a few days ago, according to images posted online by the phone's owner. It's not clear at this time what caused the incident, and ...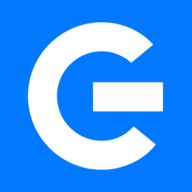 https://bgr.com/2016/09/30/iphone-7-plus-battery-explosio...
Apple Announces Recall of Batteries Used in Previous ... and contact Apple to arrange for a replacement battery, ... products that pose a fire, ...

https://www.cpsc.gov/Recalls/2006/apple-announces-recall-of-ba...
DAILY VIDEO: Apple trying to permanently resolve iPhone 6 and 7 battery faults; Researchers from Google, CTI break SHA-1 Hash encryption function; Waymo sues Uber ...

eweek.com/mobile/apple-investigating-recent-battery...
Discover the innovative world of Apple and shop everything iPhone, iPad, Apple Watch, Mac, and Apple TV, plus explore accessories, entertainment, and expert device ...
https://www.apple.com
Apple iPhone 7 Plus fire caught on ... and Samsung has changed its manufacturing and test processes to catch any future battery problems before devices ...

https://www.cnet.com/news/apple-iphone-7-plus-fire-caught-on-v...
Unlike Samsung's somewhat widespread Galaxy Note 7 problem that was due to a battery defect, ... Apple hasn't commented publicly and ... BGR Top Deals ...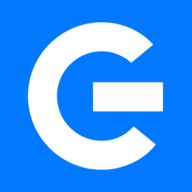 https://bgr.com/2016/09/29/iphone-7-exploding-fire-photos/
It was in the Apple Store in Zurich that one such battery caused a huge fuss. ... And then the fireservice had to dump the sand on it.! posted on 09 Jan 2018, 07:35 8.

https://www.phonearena.com/news/Apple-Store-battery-fire_id101461
iPhone battery EXPLOSIONS - Apple responds to claims its smartphones have caught FIRE APPLEhas responded to fresh complaints that battery issues in the iPhone have ...

https://www.express.co.uk/life-style/science-technology/741241/iPho...
NEWS ANALYSIS: Apple is investigating a battery fire reported in an iPhone 7 Plus after video of the incident was posted on Twitter.

eweek.com/mobile/apple-trying-to-permanently-resolv...
Recently it was reported that a small fire broke out at an Apple Store in Zurich when an iPhone 6s Plus battery began to overheat and started...

ubergizmo.com/2018/01/iphone-battery-fire-apple-store-s...
This is a lithium battery from an iPhone fully charged It is not as innocent as it looks
https://www.youtube.com/watch?v=6wFPsxgm_ak
Follow these steps to remove and replace the battery in your Apple Remote (aluminum or white).
https://support.apple.com/en-us/HT201531
After yesterday's incident in Zurich, another case of iPhone battery fire has been reported in Spain. - Second Apple iPhone battery fire case reported in two days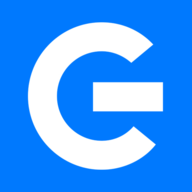 bgr.in/news/second-apple-iphone-battery-fire-cas...
Best Buy said Wednesday that the company has recalled a Rocketfish battery case for older AppleiPhone models, as the battery inside may overheat, posing a fire risk. https://www.pcmag.com/article2/0,2817,2397061,00.asp
NEW YORK --Samsung's Note 7 isn't the only gadget to catch fire due to lithium-battery problems, which have afflicted everything from iPhones to Tesla cars to ...

https://www.cbsnews.com/news/lithium-battery-fire-risk-samsung-ga...
SHARE ON SOCIAL MEDIA:
No attachment
---